'Respect the illusion. Honour your journey: and stand in your Truth'.

REMEMBER WHO THE FUCK YOU ARE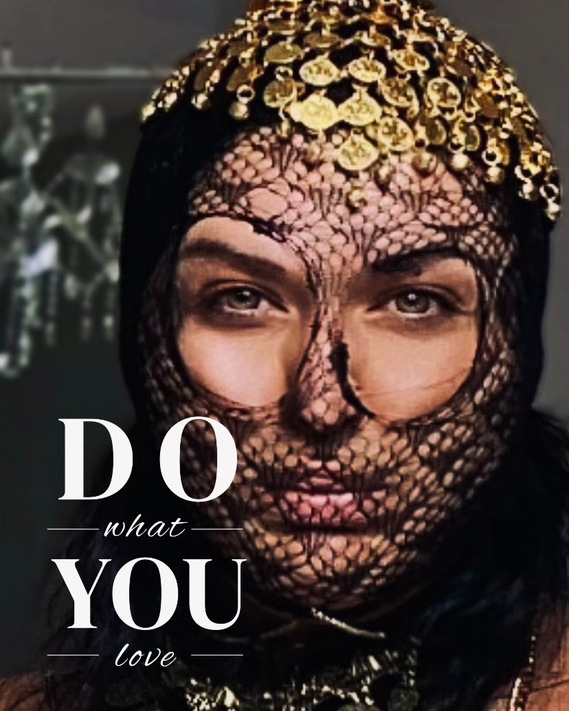 Ancient spirituality still exists today, and to those understanding that we are spiritual beings living a human experience is apart of the GREAT AWAKENING.
Goddess is a consciousness.
I'm Michelle at Divines Purpose. I am a Spiritual Teacher, Goddess Initiate and an Ancient Healer.
I work intuitively one on one with my clients to the depths of ones shadows. This simply means, I shine a light on pain, wounds, fears and so on. There are so many health issues on the rise: mental health is one of them. In my humble opinion I believe the root to majority of our issues starts with Spiritual Health.
I am also an Initiate for Goddess energy which includes:
Sacred Feminine
Sacred Masculine
Sacred Sexuality
Tantrica Energies

Soul Retrieval
Priestess Energies
Holy Grail Remembrance
Christ Consciousness

Violet Flames
As a Teacher, I understand that duality is a gift to life because without the sun, there will be no moon. Unfortunately, we never were taught this as a child.
Healing is a lot like revealing all the aspects of self that has been hidden, pushed away, denied, controlled or forgotten. We forgot who we were, lost in the matrix, lost in the wounded toxic ego, barely living; but now we know we have work to do.
Soul work is the key to healing and ascension. For so long there was the motion of 'Light and Love'. Absolutely, but where is 'Dark and Fear'. The real reality that we face on a day to day basis as we look into the Divine mirror.
We human beings trust doctors, take medications they prescribe without questions. What your healing did to me, I now wish that every human being was aware of the powers of your gifts and healings.
See, we all need shadow work, soul healings, spiritual awakenings in order to faction fully in life. Just like we all need doctors and medications in our lifetime. Your gift and healing sessions took me back and brought me where I am now, healed my broken soul, thought me how to face my demons, how to practice awareness, how to look at myself with open eyes, how to appreciate and love myself. How to find happiness and understand that I am enough.
Your predictions were on point 100% and for that, I thank you profoundly.
May good bless you so that you can continue your life's mission and may more people wake up and get help they need from you.
Thank you.


I cannot even express how grateful I am for Michelle's powerful yoni masterclass! Michelle is one of the most caring & nurturing spiritual mentors I have ever worked with. She executes her container with such ease, grace & pure magic. I gained so much knowledge, wisdom & healing. I honestly never realized how much healing I needed for my womb space & sacral chakra. Michelle gives you spiritual insight & different techniques on ways to heal your yoni. She allows you to express yourself freely in anything that comes up for you during her teaching & coaching. I am usually hesitant about asking questions when I am in containers, however with Michelle's containers I feel so held & honoured in the questions I bring up. She gives you the space to talk about anything that is coming up for you. I cannot thank her enough for her unconditional love & support. If you are being called to work with her, listen to that call! It will absolutely change your life just as it has changed mine!
WOW!
Michelle's ability to create an intimate, safe and, sacred space allowed me to explore and heal the DEEP depths of my own sexuality in a very multidimensional way!
She has a highly impactful method of presenting the information and healing that YOUR soul needs.
The activations and ancient practices she covers in this course helped me to address shadows, arrive at a much better understanding of my spiritual path and PROFOUNDLY strengthened my connection to God/ Goddess.
I am grateful beyond words for the way my heart has been in bloom and the wonderful ripple effect thats had on my entire being.
Michelle and her Sacred Sexuality course are truly gifts. If you're feeling drawn to the course don't hesitate to join; there is divine love and cosmic union waiting for you on the other side!
I've been following Michelle for almost a year now and was drawn towards her authenticity. It started with watching her videos, to booking a session, joining the divine feminine club and finally taking the leap & joining her Sacred sexuality masterclass What I learned from Michelle's Masterclass is something to experience. She created a sacred space for us to share ourselves unapologetically. I shared parts of myself that I was ashamed of and was accepted with loving arms. I learned to call in the right guides at the right time. I shed layers of shame and embraced my inner tantrica consciously. I learned to give myself permission to honour my truth, my magic, my holiness, freakiness and to never surrender my pleasure for someone else. I can't even fully put into words all that was activated within me. It is something to dive into head first, believe and experience. Michelle's teachings are ONE OF A KIND. Invest in yourself with this class, you won't regret it. Thank you!
This is something I need to share and shine light on…

Shadow work is very important to those who are just awakening. Usually this happens when something really painful has happened in ones life. At times, painful things happen because we aren't aligned in our lives and something really big must happen to make the shift or open our eyes. When I started my journey, Michelle helped me face my deepest fears, my addictions, my internal mental battles. It took some time for me to realize that I was my biggest enemy. That I was holding myself back from the negative thoughts that were brainwashing me over and over again. We are taught to believe that shadow, or darkness, demons, or evil is bad and scary and to avoid it at all costs. Michelle holds a huge platform for all of us by not only taking on this type of energy, but holding our hands through it while we find our truest highest self. Just remember, she is also human having the same human experience as us, but also taking on our energy to heal us while being in mission. So before you judge her ability or feel that shadow work isn't necessary…just remember….we can't see the stars without our darkness! And Michelle is here to guide us to those stars for us all to shine! Thank you Michelle for taking this on and for being the hand that pushes us up so we can release, forgive and live with our shadows-in order for us to see the star within! Love you always - Soul Sister!


Michelle appeared as a teacher for me about a year ago, in the most timely of ways. I've worked with her via a healing session, in a group masterclass as well as being a member of the Divine Feminine Club. I am always touched by her commitment to her community and gain so much from her shares. I'm forever grateful to this woman who I know has taught me for lifetimes. She's helped guide me through some of the most painful processes of my life that very few others understand, emerging as a sovereign, powerful Goddess. Eternally grateful.
If you're drawn to her, work with her. She's got medicine for you.
Michelle your sessions are spot on, you are for sure working on your calling. It shows on your YouTube and Instagram. Since my personal session with you, I feel I have connected with so many people in the collective, but it really all started with you. You are entertaining, knowledgeable, kind and loveable.
I've had tons and tons of readings over the years, but have never met someone who knows their shit like you. To honour the light you must embrace the dark.